'It is not what you look at that matters, it's what you see.'
Mixed Media - London Planes
2018 has seen carrier bags become the latest culprits of pollution.  Yet backlit by the sun they become angels, and remind us to look for 'heaven in ordinary'.  The Celts celebrated the sacred in everyday life.  Even our plastic bags 'caught in a thicket' can pose as messengers on Jacob's ladder, in Mary's parlour or over the shepherds' fields. 
As Donald Allchin used to say, 'the mundane is the edge of glory'.
'This is the Gate of Heaven'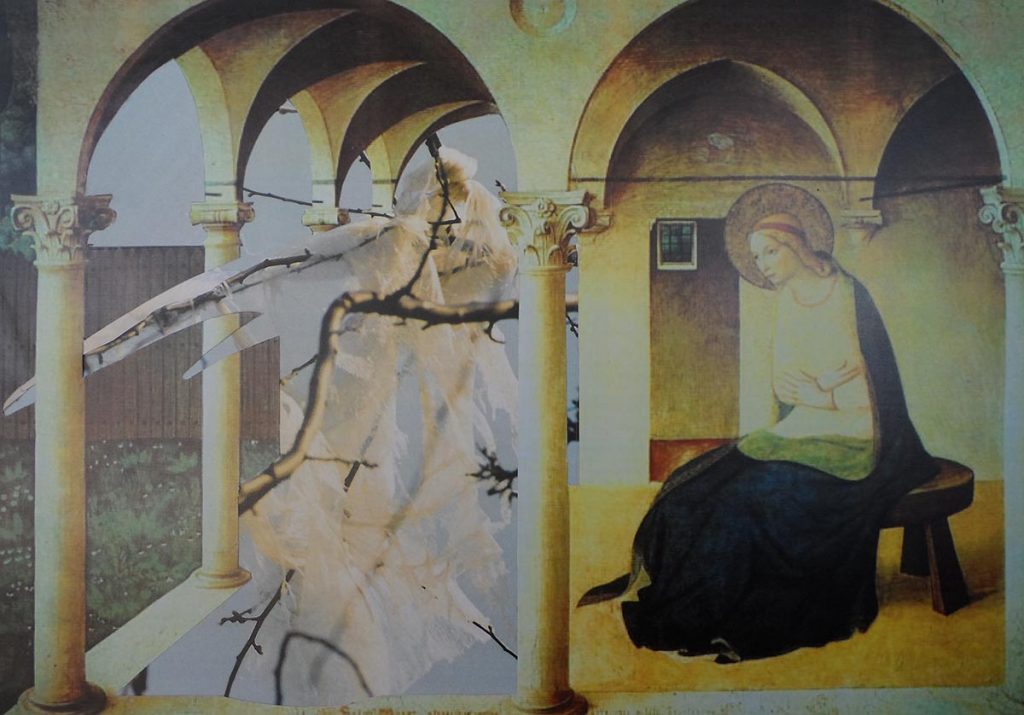 'Hail, you who are highly favoured'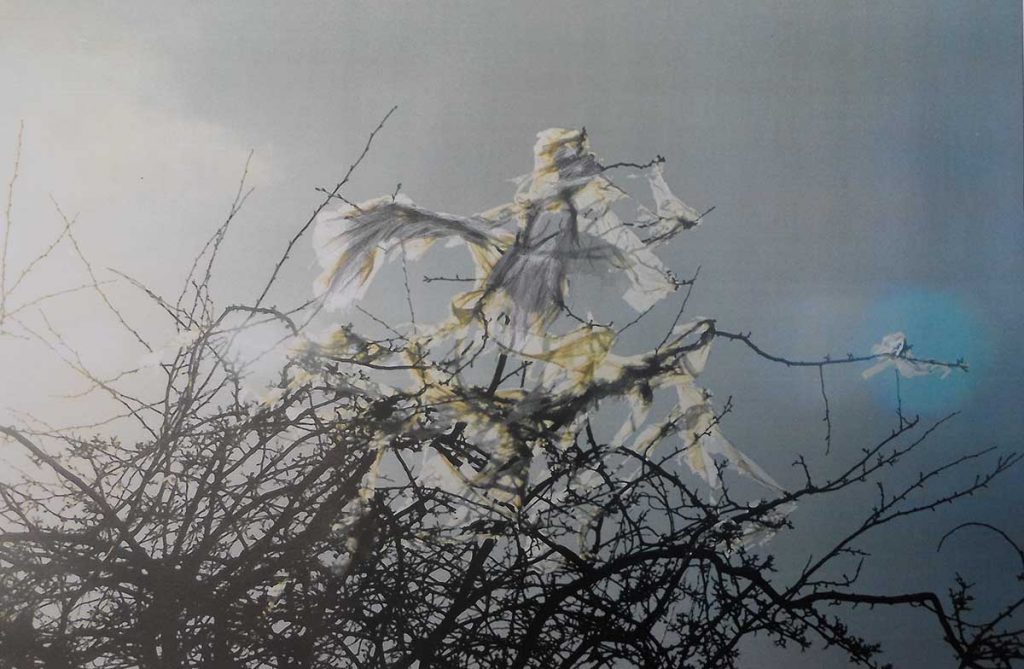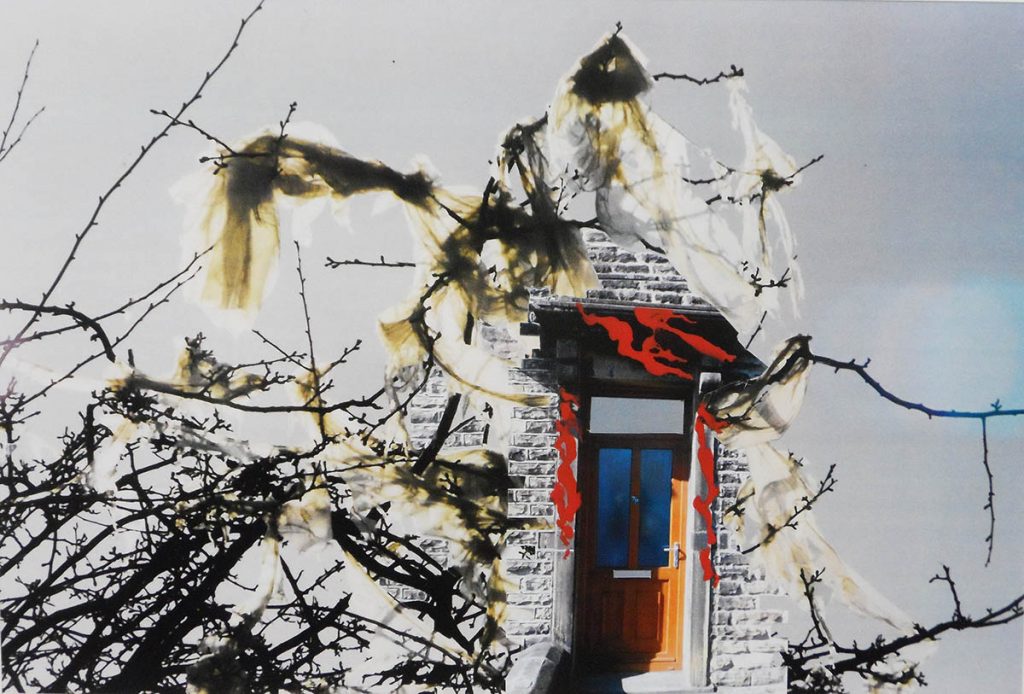 'The Angel of Death in Exodus 12'
The Lord's angel of destruction killed the firstborn male children of Egypt as God's final plague. However, all the Israelite boys were spared so long as the household splashed lamb's blood on their door posts and lintels. This event became known as The Passover and has been celebrated on the anniversary by Jewish families ever since. The Passover foreshadowed the crucifixion of Jesus, which took place at the time of the annual festival, and enabled sinful human beings to be forgiven and reconciled to God.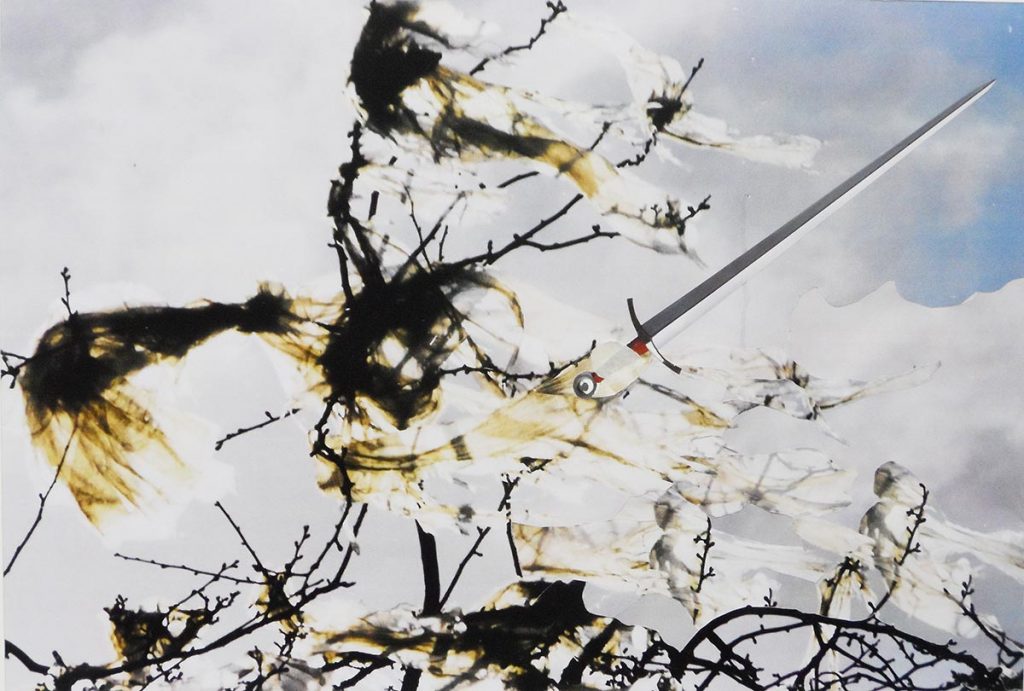 'The Angel of Death in 2 Samuel 24'
God's angel of death was seen by King David with a sword extended over Jerusalem. The angel had been sent to wreak plague on Israel because David had sinned. Reconciliation took place and David built an altar and made a peace offering to the Lord on the site on which his son Solomon would build the temple.
after Masacio's 'Adam and Eve Expelled from the Garden of Eden' 15th Century
During a woodland walk, in a flash, I saw standing before me Adam and Eve – shortly before they were expelled from the Garden of Eden.  The serpent was there, as was the Tree of Good and Evil, the Tree of Calvary and the Tree of Life.  The ivy, like evil, entwined the couple as they in turn clung to the tree.
The relationship of English Ivy (Hedera helix) to our trees has similarities to the behaviour of evil toward human beings.  Its habit is to attach itself to anything that stands, with the help of suction-like roots called 'hold fasts'.  Although it does not kill the tree, it competes for nutrients, water and sunlight, and so may weaken the tree making it more prone to disease and branch dieback.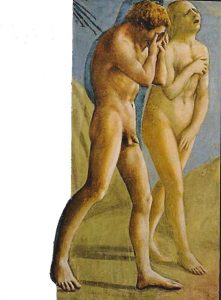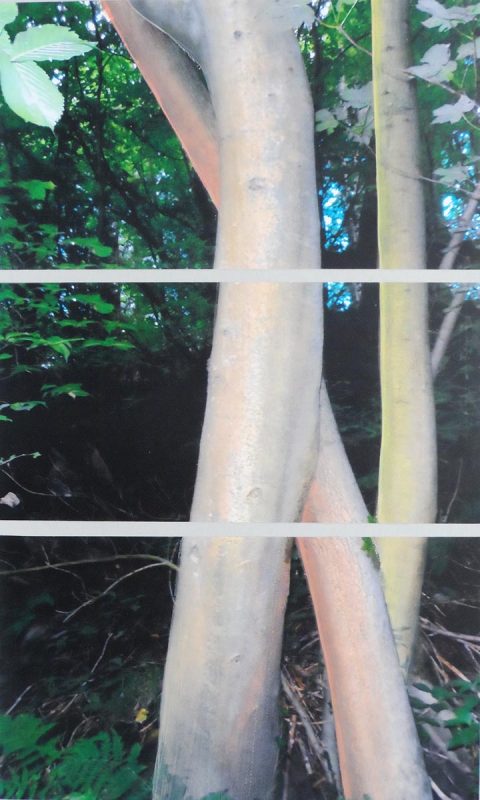 The Three Graces
after Botticelli
560 x 360cm  |  2019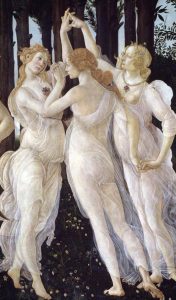 Bakers Arms Walthamstow | 246 x 102 cm | 2005
Thorpe Fell | 246 x 102 cm | 1997