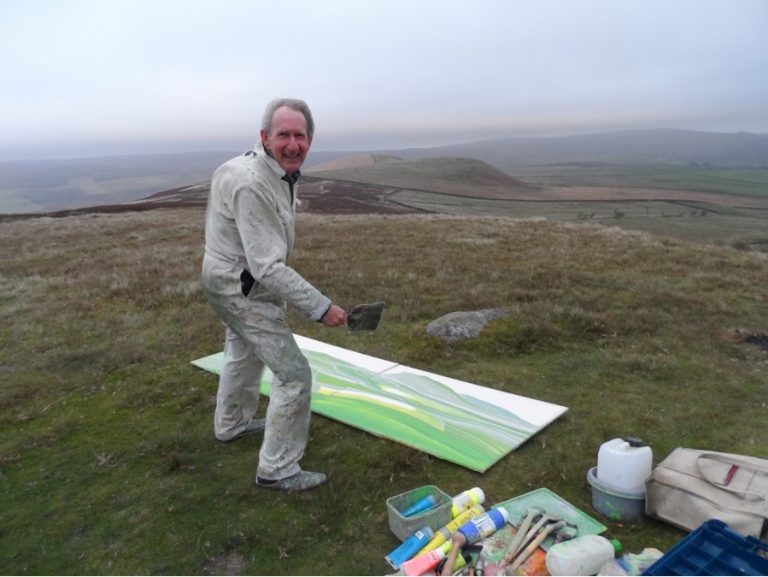 You are likely to find me painting outside, where sounds, smells and the elements sharpen what the eye sees. My inspiration comes from nature and especially the changing light and moods of the Yorkshire Dales.  When an unexpected squall approaches it feels more like sport than art!  It's the essence of things which is my constant fascination….the 'treeness' of a tree as Paul Cezanne used to say.
I'm indebted to English nature painters such as Ivon Hitchens, Howard Hodgkins, Terry Frost and Patrick Heron, as well as masters of the Mediterranean – Matisse, Miro, Klee and Picasso.
My recent work includes flower painting and expressing the anthropomorphic qualities of ivy, trees and rock.  I enjoy playing with the juxtaposition of images which seem to have no apparent relationship, but to me, are joined at the hip – a bit like the Surrealists – Magritte, Dali and co.
'O let them be left, wildness and wet;
Long live the weeds and the wilderness yet.'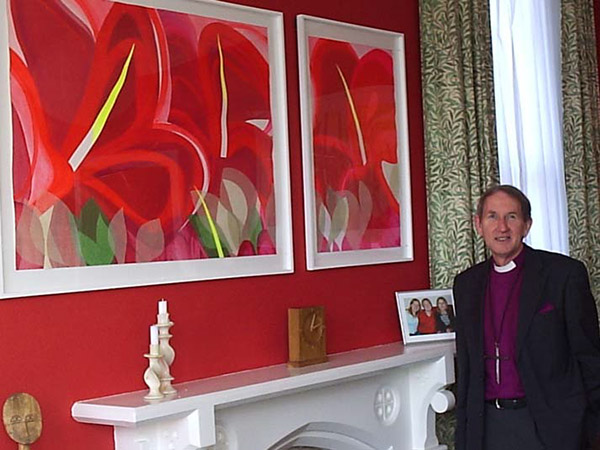 I've painted all my life and remember scorning a kindly meant gift of 'Painting by Numbers'.  I relished painting over the lines and with my own colours!  By twenty-four I had turned my collar round and have enjoyed  Anglican ministry in Merseyside, Kenya, Nigeria, Oxford and Leeds, ending up as the Bishop of Barking with responsibility for five East London boroughs and West Essex .  However, like Van Gogh, I have always felt my calling to be an artist first and priest second.  Of course, way back in time, the two callings were one.
Commission4Mission is a network I founded, which supports Christian artists and enables churches to commission art at affordable prices.  We also hold exhibitions and events which celebrate the long relationship between the arts and the church.
'Art is a collaboration between God and the artist, and the less the artist does the better.'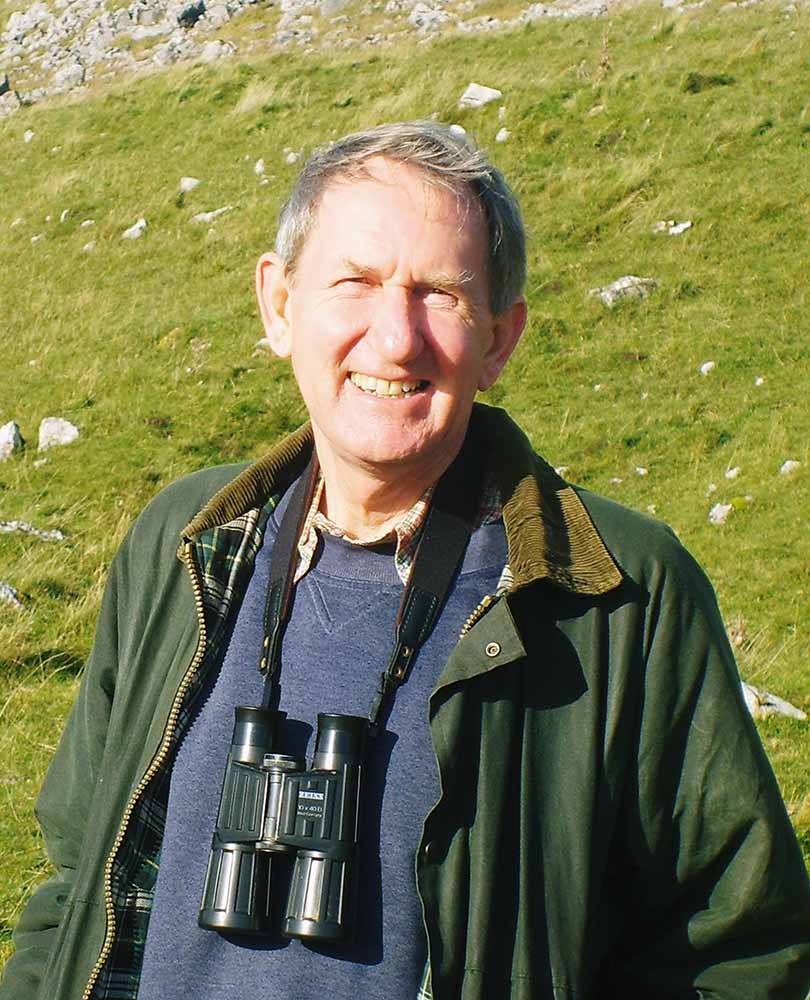 Now I've retired there's more time to paint and I'm enjoying the novelty of being free to create any day of the week, in or out of my studio in Skipton.   In the Church of England, retirement doesn't mean we stop ministry, only that we are no longer paid for it!  I help out at my local church and as an assistant bishop in the Diocese of Leeds.
As a keen 'birder' I visit Bardsey Island each year, where I am the President of the Bardsey Bird and Field Observatory and where this gem of an island becomes a fertile 'plein air' studio.
Discover more about my artistic career by clicking here.
'There's no retirement for the artist, it's your way of living so there's no end to it.'
If you wish to contact me regarding sales, commissions, a project or to discuss topics arising from my work, please contact me via email.